Hi! This is Jenny! I cannot wait to get these photos up and in our marketing campaigns.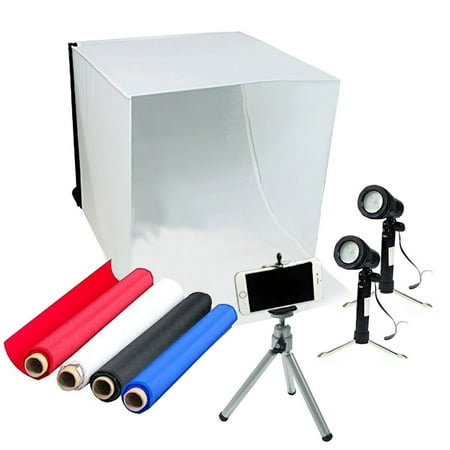 There is a lot that goes into product photography.  I just recently started taking photos, and I love it.  Our Studio has professional photography lighting, which is ideal for product shots, but a lot of our products, with a white background are taken from a white product box.
This is from Walmart I have not used it, but it's $34! This is definitely a "I need to try at home"  I run into not having the camera at home, with realistic pictures, like, in the kitchen or with some of my personal items as props (I am not expected to load up my dresser and jewelry box to the studio to go shoot, AM I?)
And I have taken product photos for marketing campaigns, with my phone and Ipad!
So no matter where you are starting. Photos can enrich your customers buying experience. 
Get great natural lighting outdoors, at parks, on trails or walks.  Experiment with Stones, and the colors of Grey, Blue, and Natural tones.  Mixed with flowers, fruit and other natural items, it can really make your item. (Mine particularly are Bath Bombs) Pop.
Ready to Photoshop!